About Us
If you have more questions, please contact us.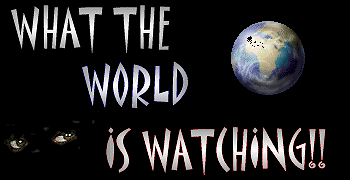 What The World Is Watching (WTWIW, ToysandMusic.com) is among the world's leaders in providing consumers with vintage wrestling merchandise. WTWIW features the largest selection of wrestling items manufactured from 1982 until 1994. The site is updated continuously throughout the year. We pride ourselves on pleasing you, the customer. We do this by shipping your items safe, fast, and secure. On top of this,we try to provide the user with the largest selection of items to choose from. All items are guaranteed to be authentic and as described. We currently offer a thirty (30) day money back guarantee on all our items!




For the history of What The World Is Watching please click here.



For a list of professional supporters of What The World Is Watching please click here.

For a list of What The World Is Watching sponsored sites please click here.

To become a What The World Is Watching sponsored site please click here.

For a list of all those who have helped What The World Is Watching please click here.

For all legal aspects of What The World Is Watching please click here.

If you would like to contact What The World Is Watching via email, please write to ToysandMusic.com

If you would like to contact What The World Is Watching via regular mail, please write to:



WTWIW
PO Box 1105
Beacon, NY 12508
People have realized "What The World Is Watching" since 12/11/97
LE FastCounter